Fumigation
Fumigation is the process of placing a nylon coated canvas over the structure and sealing it to contain the fumigant. It is the only complete structure treatment with proven success and is still, "dollar for dollar", the best value. We are a licensed fumigation contractor, and we perform our own fumigations. This means no subcontractors and no middleman markups. The fumigation process is normally three days and two nights. Fumigation can be used for many types of pests but is most often performed for the elimination of drywood termites.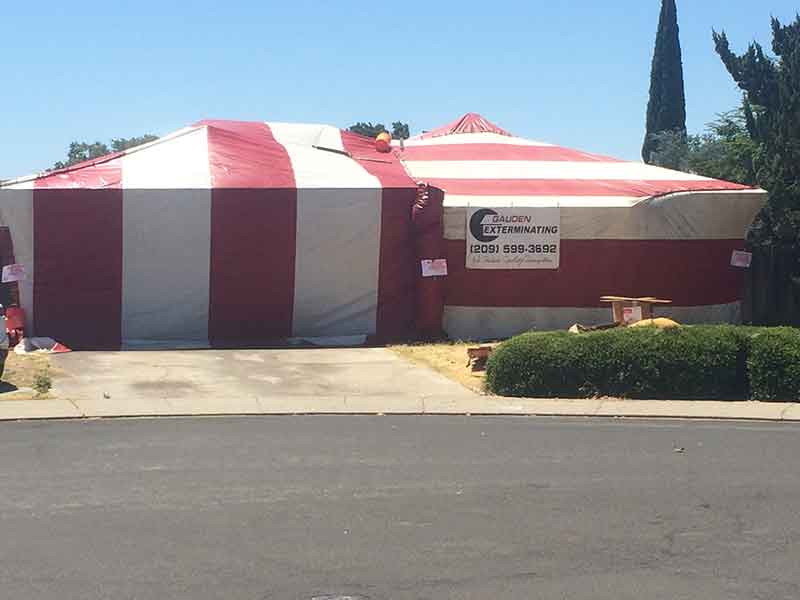 Our Guarantee
Our fumigations for drywood termites carry a full 5 year guarantee. If active drywood termite infestation is found in your structure within five years of the date of completion, we will treat or refumigate at no charge. Due to the slow development of drywood termite colonies, it is generally easy to determine if the colony is new or old. Most structures we fumigate are fifteen years old or older.
Rates
Fumigations for drywood termites typically start at $1400.00 for a single family dwelling.
Preparing for Treatment
To prepare for your fumigation treatment, please see our Fumigation Planning Guide (PDF).