Termite Control
Termites eat wood and can cause great structural damage to your home if left to their own. A typical homeowner's insurance policy does not cover destruction caused by termites, even though they cause over 1 billion dollars in damage to homes throughout the United States each year. Our inspection and treatment program can help you understand the threat of termites, and we will take the necessary steps to protect your home.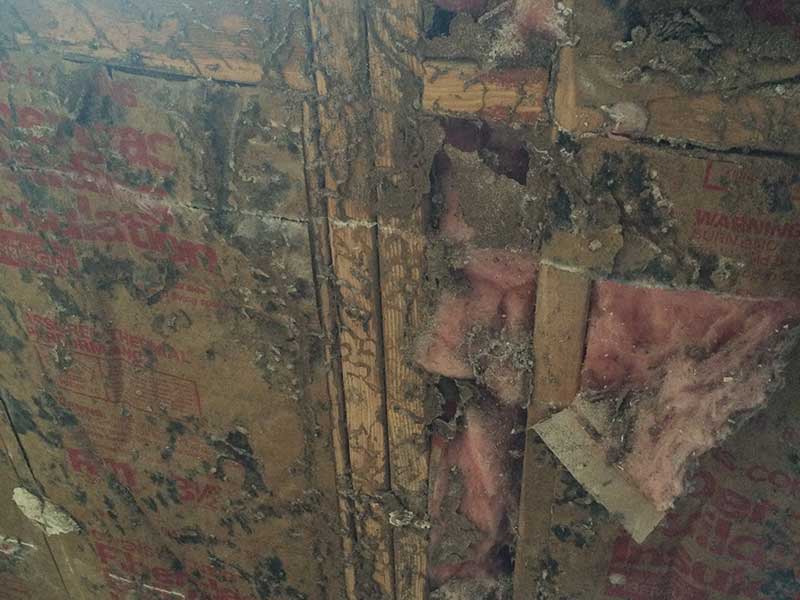 Subterranean Termite Damage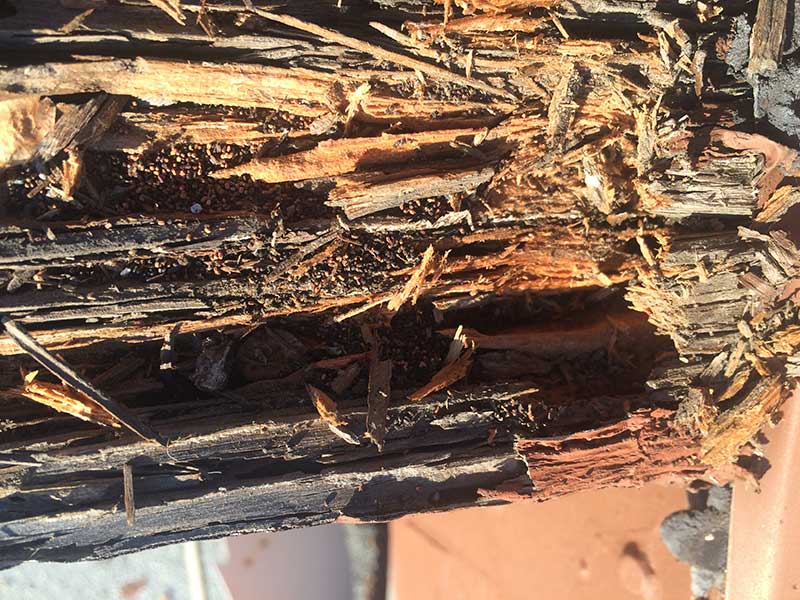 Drywood Termite Damage
Learn More
In our local area, subterranean and drywood termites are the most common. Subterranean termites nest in the soil and access structures through earth to wood contact, cracks, or cold joints in the foundation. Drywood termites infest directly and do not need contact with the ground to survive. Behind termites, wood boring beetles are the next most destructive pest in our area.